Products tagged with 'multimeters'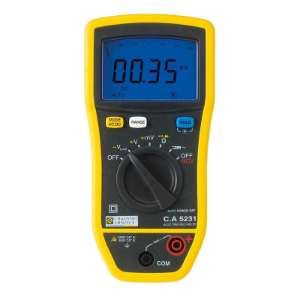 The Chauvin Arnoux CA5231 is designed for carrying out general electrical measurements, enabling users to test AC/DC voltage (this includes Low Z voltage), AC/DC current, resistance and tests continuity and diode.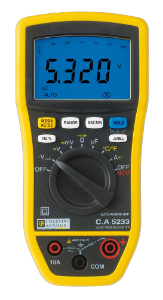 This compact, comprehensive digital multi-meter is equipped with all the functions required by electricians for maintenance of low and medium-power residential and tertiary equipment and installations.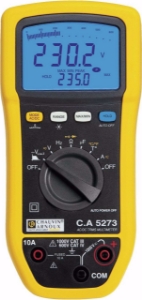 The C.A 5273 is a comprehensive multi-meter for electrical maintenance of installations and small AC and DC machines, with a double 6,000-count backlit display and a 61+2-segment bar graph with remanent effect.